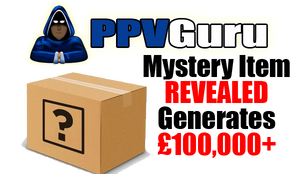 Description: I have revealed a product and my method of how I came about this product that has generated over £100k in sales.




In this ebook you get:

1. The exact product
2. My targeting
3. My method of how I came about this UNIQUE product
4. How I got additional (almost) FREE traffic to generate 20%+ of the sales.
5. How you can use this method in the future
You can get this product FREE as a paid member of the forum: http://ppvguru.com/forum/index.php?topic=4.0 along with 15 OTHER EBOOKS of your choice.